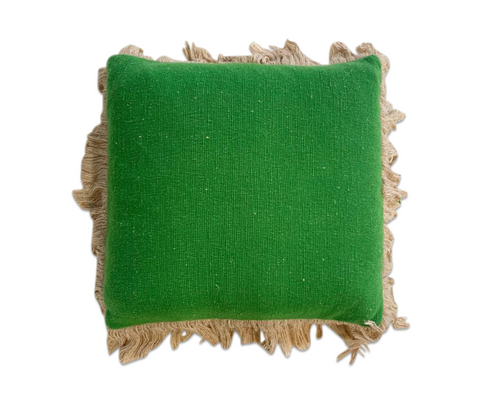 Description
Isabel Marant's incredibly chic silk-wool scarf was used to make this beautiful pillow crafted in our Saint Louis studio. Down feather insert included.
Details
Manufacturer
Forsyth
Date
2019
Dimensions
18 W x 18 H in
Material
Isabel Marant silk-wool, feather insert
Condition
Excellent. Brand new, made in Saint Louis. 
Shipping & Delivery
$25 in the U.S. 
For our smaller home décor items, we ship FedEx Ground. Arrives in 3 to 5 days. Do you need it faster? Inquire here.
Worldwide shipping available. Inquire here.
Need More Information?  
Would you like to see a video of this item, perhaps more photos?  If this is one of our chairs, would you like to see a person sitting in it?  If it is a painting, perhaps you would like to see a person in front of it for scale?  Send us a message and let's talk more about this cool piece.