Maison Plage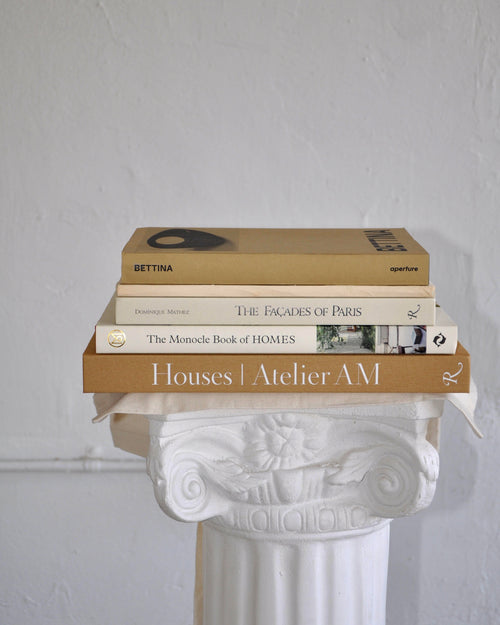 Curated book stacks for your coffee table or gifting from LA based, Maison Plage.

Maison Plage is an ode to the meeting of unlikely things—images, artefacts, artworks, ideas—and to the transportive possibilities revealed when they're collaged. Its name translates, quite literally, to house and beach, suggesting both French grandeur and the American coast.
Since its founding in 2019 by Kelly Croteau, Maison Plage has become a destination for those seeking rare, out of print, and new books, especially those relating to fashion, art, design, and photography—from the avant-garde to the natural world. Each book is hand-selected by Croteau, who travels widely to source them. Maison Plage is known for their well-sourced, curated book stacks in either likenesses of color and hue or themes of travel or fashion and then some. 
Forsyth is thrilled to collaborate with Maison Plage for this special collection. "We love beautiful art books, especially vintage ones that tell a story, with cool dust jackets and interesting covers. They truly make a house a home. They are little works of art for the tablescape or bookshelf that can be talked about, perused, or simply just looked upon," Annie Genovese, Creative Director of Forsyth. "Maison Plage is an expert in this art form."