Womb Chairs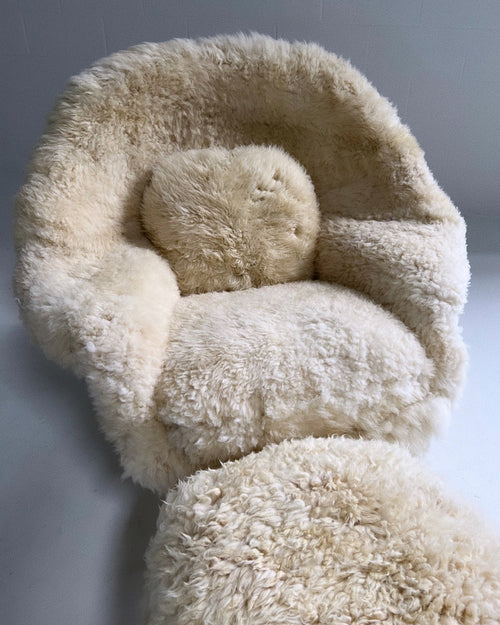 One of our most popular restored vintage chairs, the Womb Chair is the coolest, most comfortable chair on Earth.
It is our passion to bring new life to old pieces. We like to consider what we do a form of recycling, but of course, in a most luxurious manner. We restore iconic designs of the past to be loved and enjoyed for generations. Every piece that leaves our studio is distinctly one of a kind with both vintage character and a new look for modern living. 
Our upcycled Womb Chairs are some of our most popular designs. "Eero Saarinen designed the groundbreaking Womb Chair at Florence Knoll's request for 'a chair that was like a basket full of pillows - something she could really curl up in.' This mid-century classic supports countless positions and offers a comforting oasis of calm hence the name." —Knoll.
The Womb Chair is a design icon with comfort at its core. We take that to the next level. After undergoing a complete restoration from the frame out, each seat and back cushion gets 100% feather fill for that perfect sink-into, enveloping feeling. With beautiful finishes like sheepskin, boucle, and cowhide, our bespoke Womb Chairs are worth designing a room around.