Helle Mardahl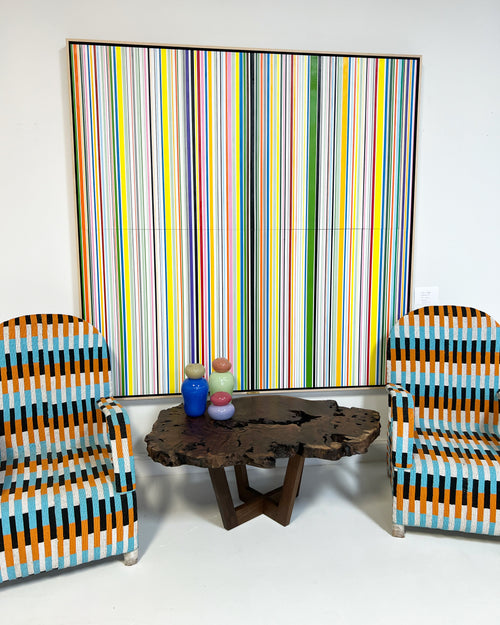 A graduate of London's Central Saint Martins, Copenhagen-based Helle Mardahl is an artist and designer specializing in richly colored glass sculptures and accessories. Her work encompasses sculpture, installation, painting, fashion, and interior design. Her work is marked by a sense of lavishness and extravagance combined with a sense of flamboyance. As a designer, Helle Mardahl is concerned with the beauty of contrasts. Her richly colored designs are alive and natural, fragile yet robust, simple yet ornate.
Influenced by nostalgic memories from childhood and iconic films such as Alice in Wonderland and Charlie & The Chocolate Factory, the collection of glossy glass Bon Bon vases is our favorite. They are hand-blown and crafted in small batches. The rich, saturated hues paired with surreal, scultptural shapes elevate both simple and ornate interiors. We love placing them on a coffee table or mantle or shelf for that perfect pop of color.
Also, the Bons Bons are indeed functional art pieces! They can be used as flower vases. Just remember to properly care for the glass. When removing the water use a sponge and scrub the surface. Afterwards, wash by hand in lukewarm water with a little detergent and just remember to wipe dry to avoid water stains.