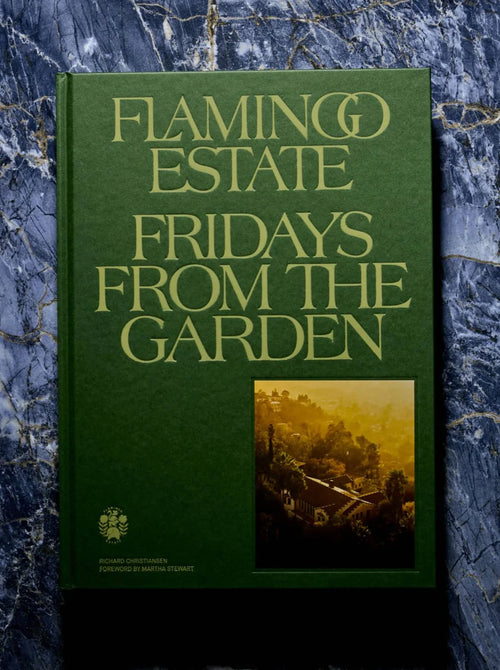 Description
Culled from the best-of-the-best recipes that were tucked into each of Flamingo Estate's Friday's Regenerative Farm Box, this book is a testament to a new-found connection to the natural world at a time we needed it most. It's a monument to the pleasures of the Flamingo Estate garden, the people that keep it buzzing, and the myriad ways Mother Nature takes care of us when we take care of her.
With stories by Richard Christiansen, a foreword by Martha Stewart, and recipes from local chefs, that nourish the body and soul by using warm spices, rich olive oil, and sweet honey. Fridays from the Garden is what happens when food brings people together.
Details
Brand
Flamingo Estate
Size
12" x 8.75" x 1.6" in. Hardover. 
Shipping & Delivery

$15 in the U.S.
For our smaller home décor items, we ship FedEx Ground. Arrives in 3 to 5 days. Do you need it faster? Inquire here.
Worldwide shipping available. Inquire here.
Need More Information?  
Would you like to see a video of this item, perhaps more photos?  If this is one of our chairs, would you like to see a person sitting in it?  If it is a painting, perhaps you would like to see a person in front of it for scale?  Send us a message and let's talk more about this cool piece.