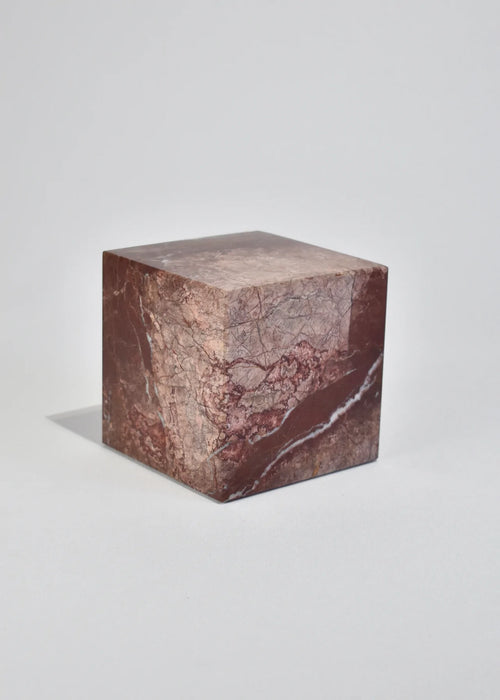 Description
Introducing the Cube Bookend by Casa Shop. The Cube Bookend is part of Casa Shop's beautiful, stone collection handmade by artisans in Perú. Featuring hand-carved shapes in Black Onyx, Red Jasper, and Green Serpentine.
Please note bookends are sold individually so you can mix and match a set of your choice. 
Please note: Due to the handmade nature of these boxes, subtle variations in size and color are to be expected.
Details
Brand
Casa Shop
Dimensions
4.5 W x 4.5 H in
Material
Stone
Condition
New
Shipping & Delivery

Shipping & Delivery
$15 in the U.S.
For our smaller home décor items, we ship FedEx Ground. Arrives in 3 to 5 days. Do you need it faster? Inquire here.
Worldwide shipping available. Inquire here.
Need More Information?  
Would you like to see a video of this item, perhaps more photos?  If this is one of our chairs, would you like to see a person sitting in it?  If it is a painting, perhaps you would like to see a person in front of it for scale?  Send us a message and let's talk more about this cool piece.