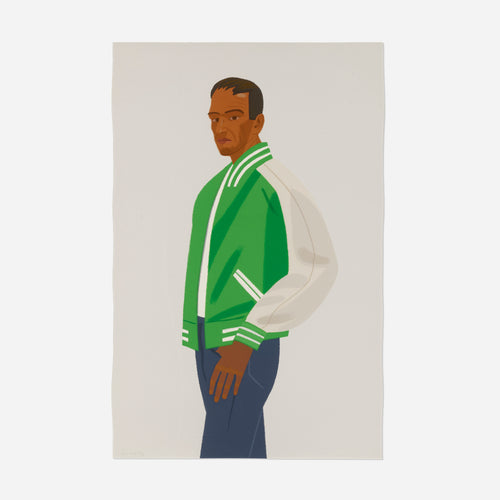 Description
We are big fans of Alex Katz's portraiture. When you see a Katz, you know it's a Katz. 
Signed and numbered to lower left 'Alex Katz 20/150'. This work is number 20 from the edition of 150 published by Gaultney-Klineman Art, New York.
This work is unframed, but we are more than happy to get quotes for framing options.
Details
Artist
Alex Katz

Date
1989
Dimensions
36 H × 24 W inches
Material
Screenprint in colors on Arches.
Condition
Great condition. 
Shipping & Delivery
$225 in the U.S. 
For small art, we ship FedEx Ground. Arrives in 3 to 5 days. Do you need it faster? Inquire here.
Worldwide shipping available. Inquire here.
Need More Information?  
Would you like to see a video of this item, perhaps more photos?  If this is one of our chairs, would you like to see a person sitting in it?  If it is a painting, perhaps you would like to see a person in front of it for scale?  Send us a message and let's talk more about this cool piece.