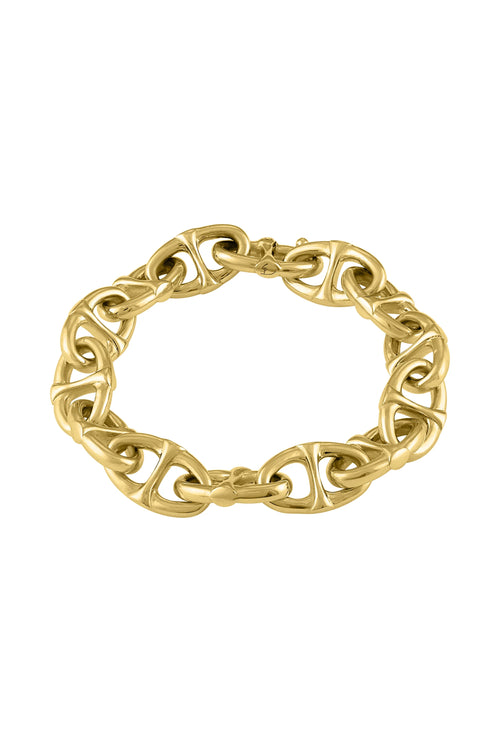 Description
Classic in detail, modern in interpretation, the Mariner Link bracelet is composed of solid 18k gold links, and is available in 3 lengths. The clasp is a large link for a seamless style. Necklaces and bracelets can be put together to create longer and unique silhouettes. Custom lengths are available. 
Available in 18k yellow or rose gold. 7" is 40 grams, 8" 41 grams.
Made-to-order by artisans in New York. Please allow 3 to 5 weeks for delivery.
Gold is certified responsibly sourced. 
Details
Brand
Jennifer Alfano

Dimensions
7", 7.5" , 8"

Material
18k Gold
Condition
New
Shipping & Delivery
Free Shipping. This item ships free from Jennifer Alfano.
Worldwide shipping available. Inquire here.
Need More Information?  
Would you like to see a video of this item, perhaps more photos?  If this is one of our chairs, would you like to see a person sitting in it?  If it is a painting, perhaps you would like to see a person in front of it for scale?  Send us a message and let's talk more about this cool piece.