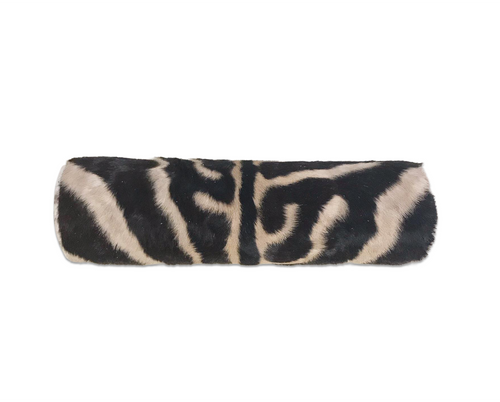 Description
Our zebra balls are handcrafted from our beautiful Forsyth zebra hides. The most beautiful zebra hides are selected, hand cut, hand stitched, and hand stuffed with the finest insert. Each step is meticulously curated by Saint Louis based Forsyth artisans. Every ball is a one of a kind masterpiece - no two are the same.  
Made to order. Please allow 4 to 6 weeks.
Details
Manufacturer
Forsyth
Date
Made to Order
Dimensions
20 W x 6 H in
Material
Zebra Hide
Condition
Excellent. Brand new, made in Saint Louis. 
Shipping & Delivery
$25 in the U.S. 
For our smaller home décor items, we ship FedEx Ground. Arrives in 3 to 5 days. Do you need it faster? Inquire here.
Worldwide shipping available. Inquire here.
Need More Information?  
Would you like to see a video of this item, perhaps more photos?  If this is one of our chairs, would you like to see a person sitting in it?  If it is a painting, perhaps you would like to see a person in front of it for scale?  Send us a message and let's talk more about this cool piece.