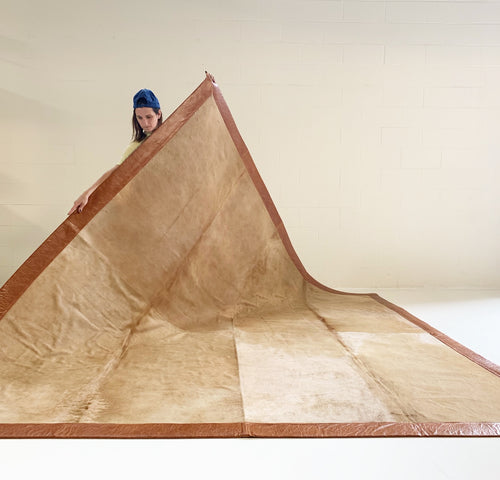 Description
Founded on the principles of creating beautiful, one-of-a-kind home decor items, Forsyth is recognized for its quality custom work.
Our team of artisans and master upholsterers can create beautiful area rugs crafted from our Brazilian cowhides. The naturalness and durability of a cowhide rug can quickly elevate a room's beauty. 
Custom made-to-order. Please allow 10 to 12 weeks. We have a collection of beautiful cowhides we hand-select from Brazil. Reach out to us to inquire about the selection of colors we can offer. 
Images show cowhide rugs crafted in our studio in a variety of colors including palomino, a golden brown, ivory, and black and white.
Details
Brand
Forsyth
Date
Current Production, Made-to-Order
Material
Cowhide
Condition
New.
Shipping & Delivery
To be determined.
Need More Information?  
Would you like to see a video of this item, perhaps more photos?  If this is one of our chairs, would you like to see a person sitting in it?  If it is a painting, perhaps you would like to see a person in front of it for scale?  Send us a message and let's talk more about this cool piece.