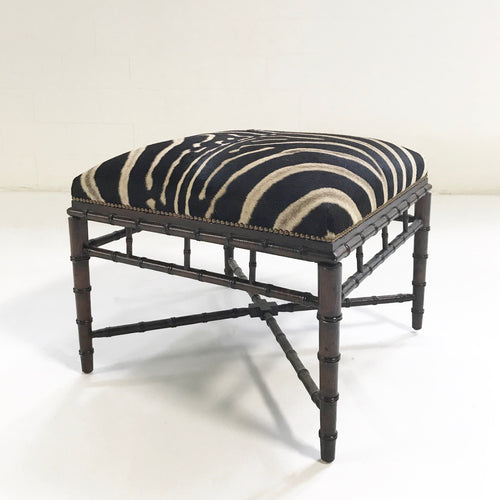 Description
A beautiful ottoman!  We love the delicate yet very sturdy carved legs. Suitable for an extra seat in the living room or bedroom. The square, over-sized shape can even hold a silver tray for a perfect coffee table.
Details
Manufacturer
Unknown
Date
Unknown
Dimensions
27 W x 27 D x 22 H in
Material
Zebra Hide
Condition
Excellent. Restored in Saint Louis.
Need More Information?  
Would you like to see a video of this item, perhaps more photos?  If this is one of our chairs, would you like to see a person sitting in it?  If it is a painting, perhaps you would like to see a person in front of it for scale?  Send us a message and let's talk more about this cool piece.