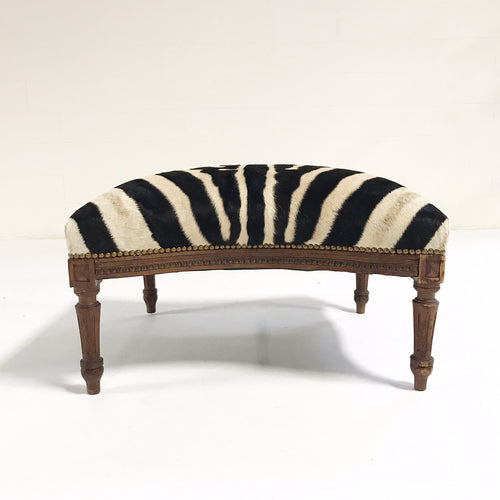 Description
The shape of this ottoman is so unique!  Our designers chose the most beautiful zebra hide. The stripes are beautiful. Brass nail heads finish the piece. We did not touch the wooden legs or frame as it is still in very good condition. 
Details
Manufacturer
Unknown
Date
Unknown
Dimensions
28 W x 26 D x 16.5 H in
Material
Zebra Hide, Wood, Brass
Condition
Excellent. Restored in Saint Louis.
Need More Information?  
Would you like to see a video of this item, perhaps more photos?  If this is one of our chairs, would you like to see a person sitting in it?  If it is a painting, perhaps you would like to see a person in front of it for scale?  Send us a message and let's talk more about this cool piece.